my first-ever solo art show just went down thanks to The Gallery Event & the opening went great! while i've had my work in a good amount of group shows over the years, ranging from 2 other artists to 50, i'm elated to have finally made this happen, so much thanks & love to Aga from TGE & my brotha Moe Pope who linked us up. housed at the Savin Gallery in the Savin Bar+Kitchen in Dorchester, i brought 14 mostly newer pieces on boards & frames which Aga did a beautiful job of displaying; i was super happy with the aesthetic! she had me compile images for a slideshow that played on a screen at the opening with hundreds of pictures of my art cycling through. plus she let me play my music, which was the greatest - had one of my best (& a secret x-clusive) 90-minute _ronitape mixtapes playing on the sound system the whole time, which was perfect since my art & the music which inspires it are indelibly intertwined for me, so presenting it that way felt so right! since we were playing the music off of my phone i didn't grab many pictures at the opening but here's a slideshow of what i got plus some from Aga:
despite it raining all day & night, there was a good turnout & people were really cool & receptive! i sold 3 pieces including my most substantial one sold yet, a 16"x20" clayboard called 'observations from the mindfuck, from various vantage points' which is one of my favorite pieces i've ever done, it's even on my current business card. below is another slideshow, this one with better quality photos of every piece displayed at the event - the first 3 of the 14 are the ones that sold.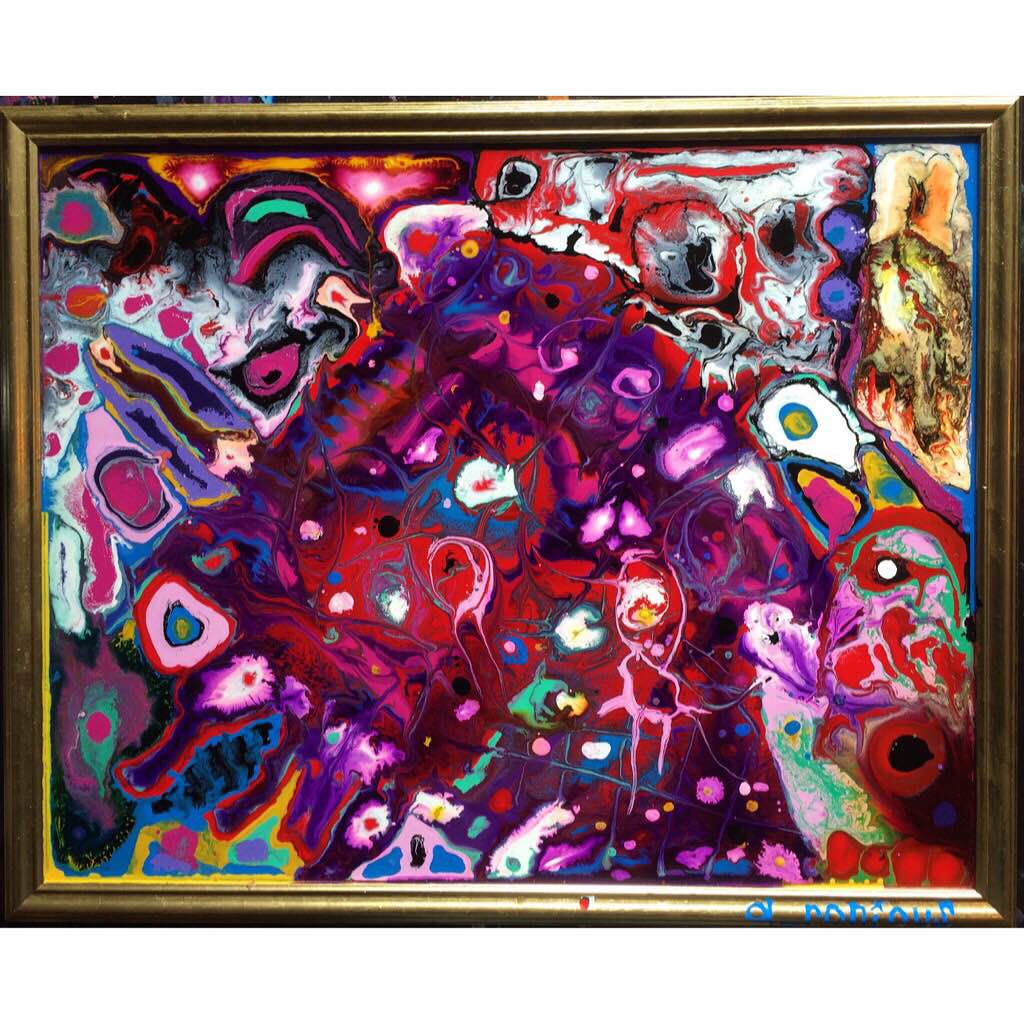 so much thanks to everyone who made it out! i'm aiming to keep the ball rolling in 2017 with plenty more art shows & i'd love to keep the music involved like it was this time. i hadn't shown my art in 5 years until publicly re-emerging in 2016 - i had been keeping my head down creating like crazy & working on my craft in the meanwhile. both shows i participated in last year went really well & The Gallery Event took it to the next level for me, first solo show! i'm all about keeping this momentum going, if you want to link or have any suggestions let me know! i'm staying inspired, creating pretty prolifically & am still currently without a job which i won't be able to sustain much longer so now is the time...